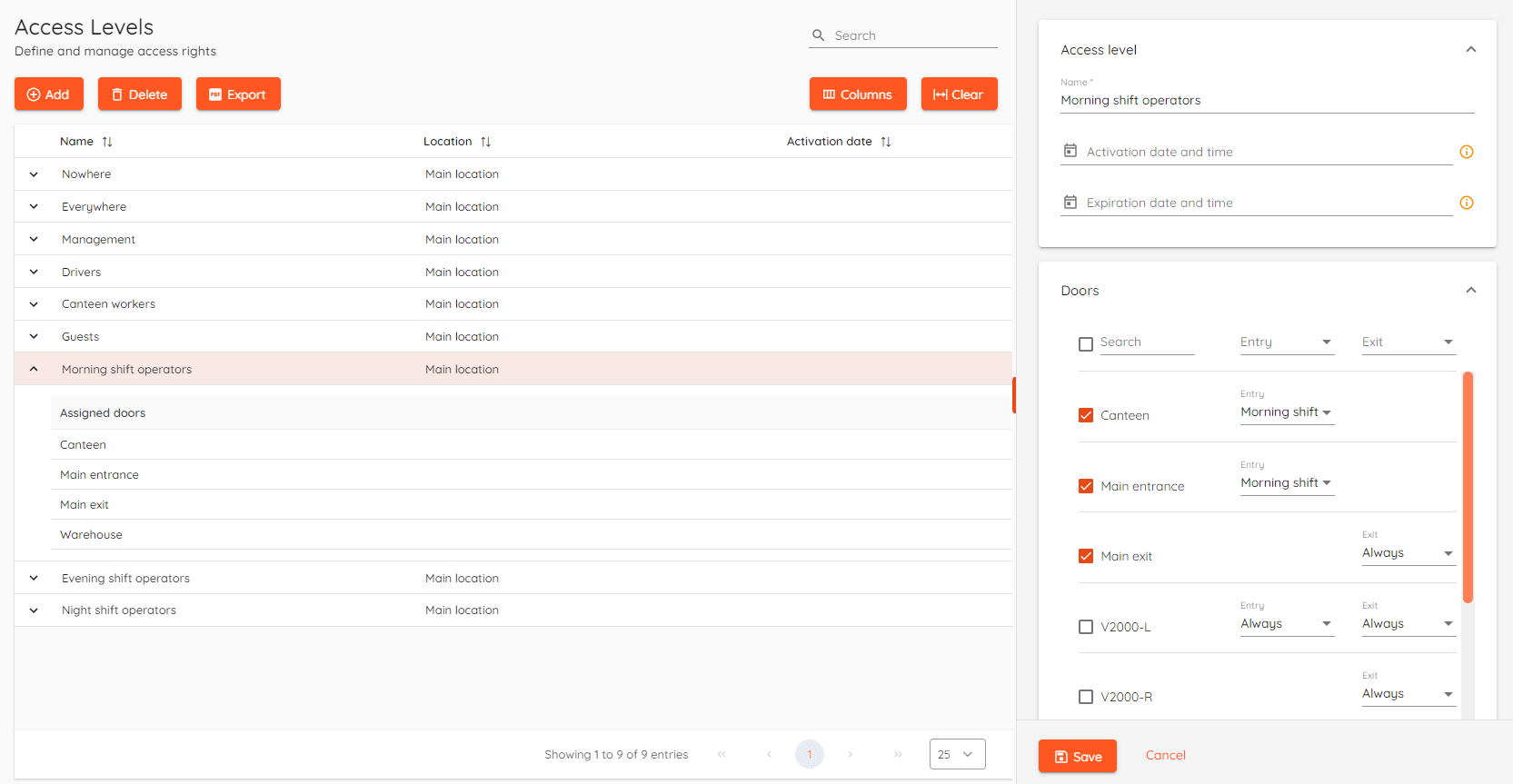 Access levels are logical grouping within your installation site such as floors, deparments or work shifts. Each access level is comprised of where (specific doors and readers) and when (schedules). Depending on their role, a user can be assigned one or more access levels.
Some examples of access levels usage:
Employees who need 24/7 access and others who need it only during specific shifts.
Limit when and where your outside vendors can enter — or who has access to the stockrooms or cabinets with high-value inventory.
Employees who work across multiple locations, summer interns or temporary workers.
Separate locations will have separate access levels.
By default there's only two built-in access levels - Everywhere and Nowhere.
HID VertX supports 8 access levels per user.
Mercury EP and LP controllers support 32 access levels per user.
HID Aero also 32 access levels per user.

To add new access level click Add button and details will open on the right side of the screen.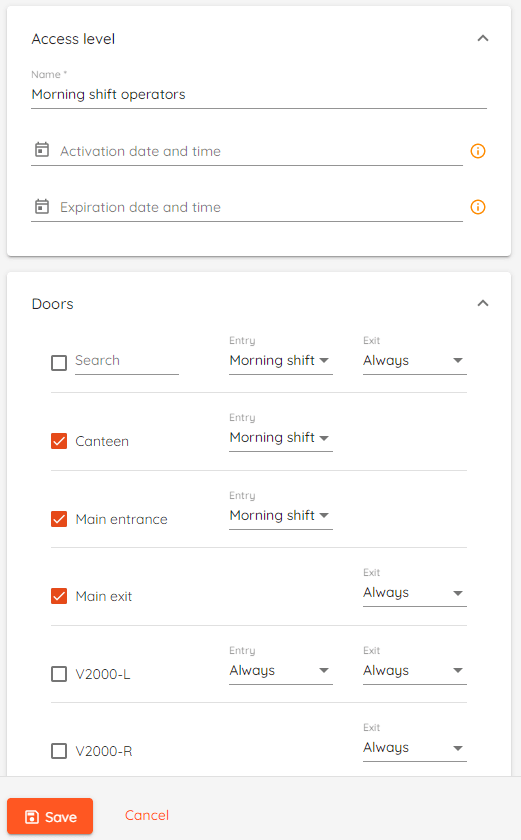 Name - Enter desired access level name.
Activation/Expiration date and time - Enter access level activation and/or expiration date and time. (Optional)
Doors - Select (checkbox) door to be assigned to this access level. Use Search to quickly filter specific door.
Entry/Exit - Set schedule for entry and exit readers. Use Always to allow passage 24/7.
Activation/Expiration supported on HID Aero and Mercury controllers only.
Click Save and newly created access level will appear in the list.
You can assign access level(s) in "Users".
You can export access level and assigned door list to a PDF file. To do that you simply press Export button.