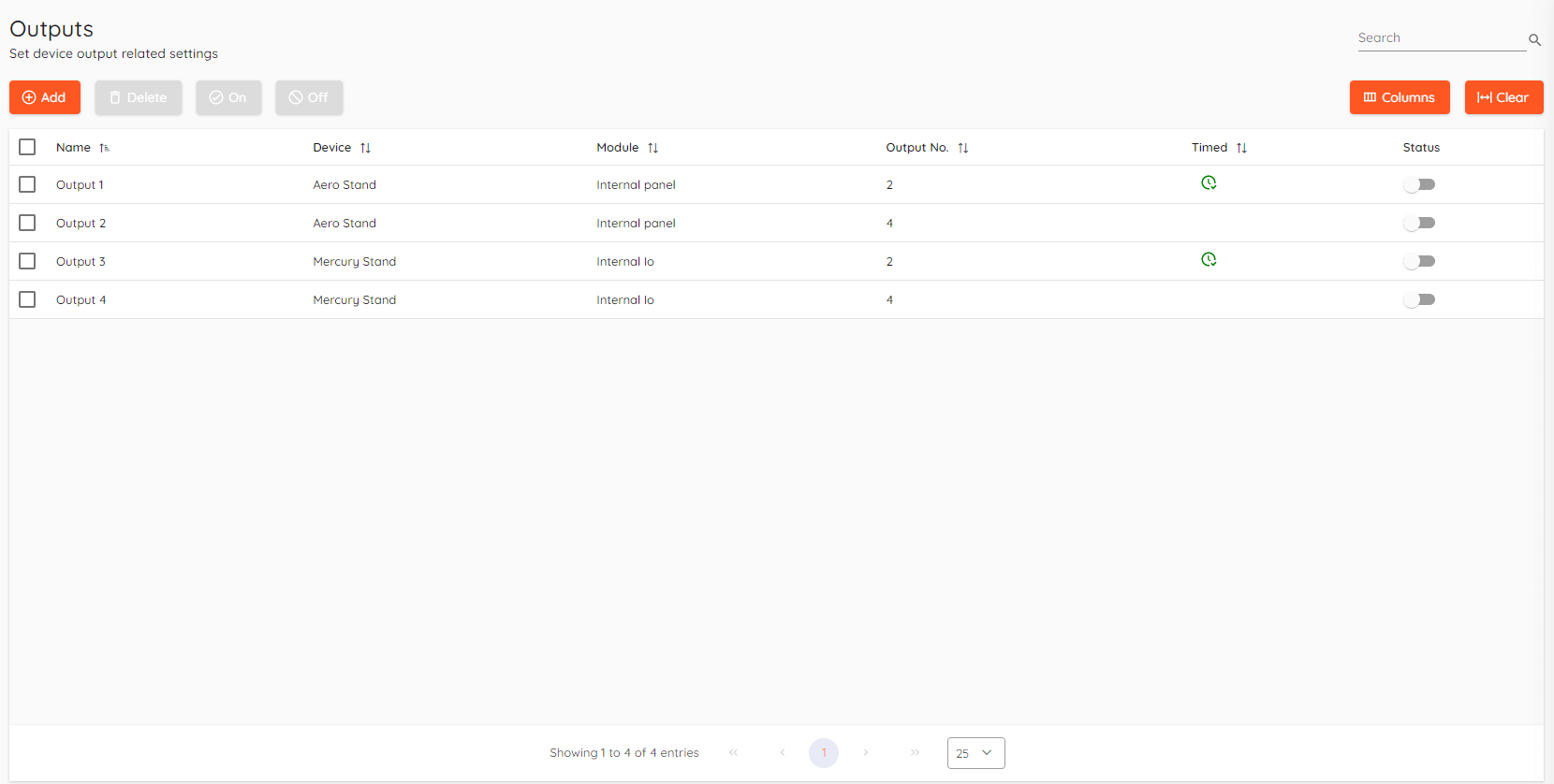 Add - Open new output configuration menu on the right side of the screen.
Delete - Delete selected output.
On/Off - Switch state of selected output. State can also be switched by clicking Slide toggle in Status column.
To add new output click Add, output configuration menu will open.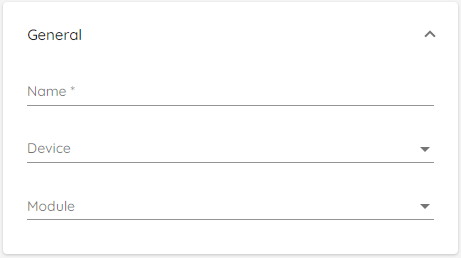 Name - Enter name for output.
Device - Select device to which the desired output is connected.
Module - Select module to which the desired output is connected.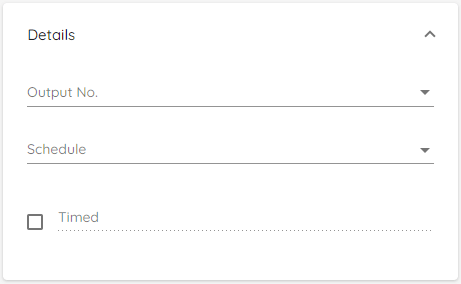 Output No. - Select output number. Output number depends on where it is connected.
Schedule - Select schedule for your output. Output will stay on during scheduled hours. Schedules can be created in schedules.
Timed - If checked - output will only be activated for a set amount of time.
Configured outputs can be used with triggers, i.e. you can create automation - when doors are forced open then trigger output which is connected to sound alarm.