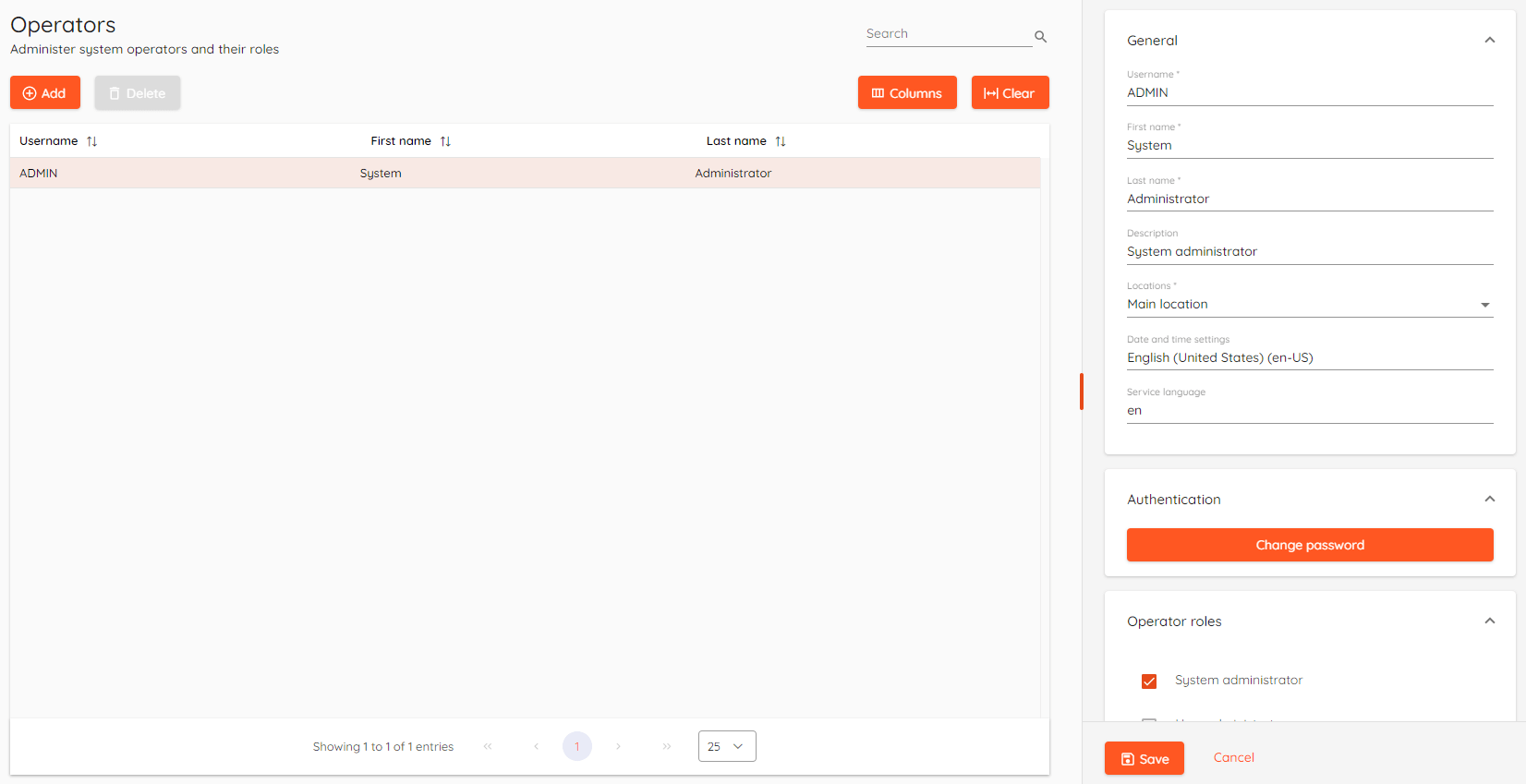 Operator can be given roles with specific permissions, e.g. monitoring, user management, device and security control, etc. Moreover, you can set operator date and time settings and service language.
To add a new operator simply click Add button and fill in required fields: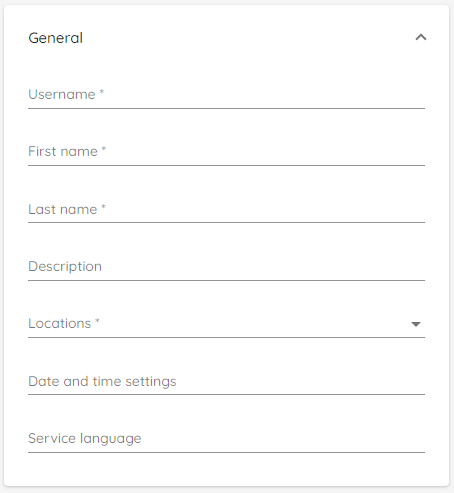 Username - Operators username, it will be used to login into the system.
First name - Operators first name.
Last name - Operators last name.
Description - Short description about operator.
Locations - Select in which locations operator will have defined permissions.
Date and time settings - Select locale settings, it will affect date and time format.
Service language - Select service language.

It is also required to set up a password, to do that - click Change password button in the Authentication field.
You will be asked to enter a new password.
You can change the password later as well.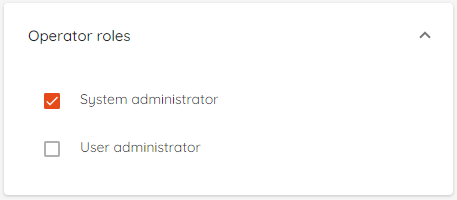 Select roles you want to assign for operator and click Save.
More roles can be created in Roles section.