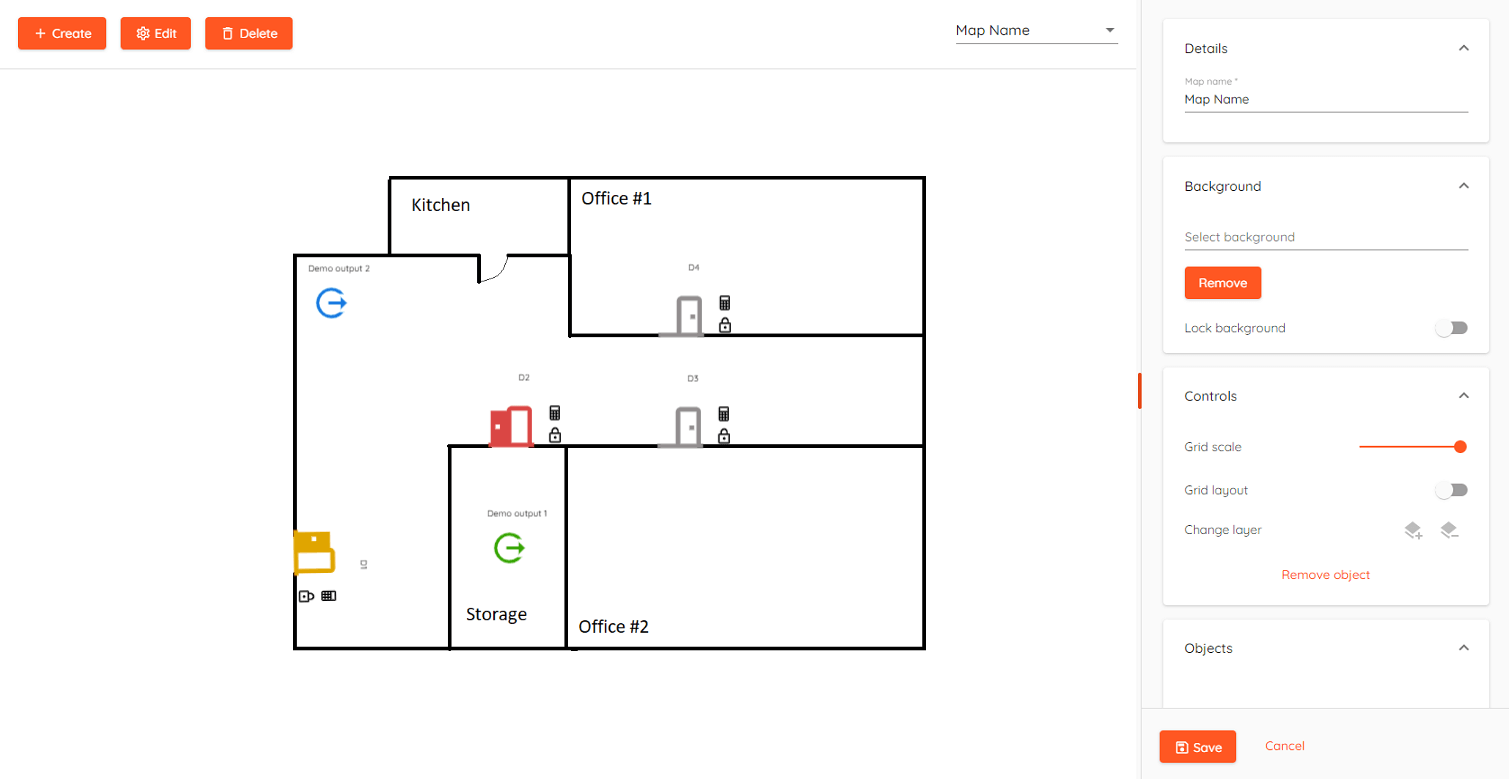 Maps are used to ease visual monitoring of area.
Each object added to map has automatic state tracking, i.e. as soon as doors are open you will see object icon change to corresponding state and color.
In Maps you can upload background image, i.e. example a floor plan and then add Objects from CredoID like doors, inputs, outputs, cameras and security areas(groups).
Furthermore doors, inputs, outputs and areas can be controlled directly from Maps.
Click Create button to create a new map.

Enter name of the map in details field.

Map must be saved before adding background, so click Save.

All saved maps can be accessed in upper right corner of the screen. Select map field also has a search feature.
Select created map and then click Edit.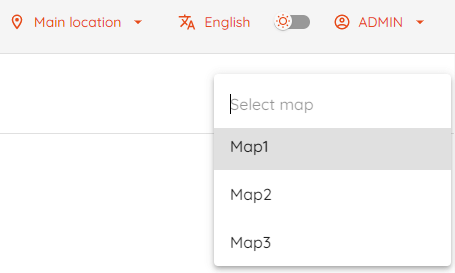 Click Select background to upload an image, for example a floor plan.
Lock background allows you to lock image in place.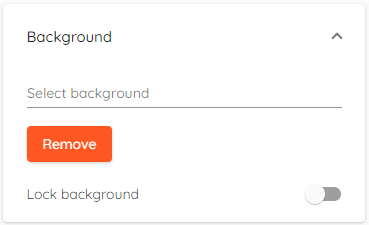 To turn on Grid layout set the scale first and then click Toggle switch button to enable Grid layout.
Also it's possible to change object layer bringing it up to front or back. Change layer buttons are enabled after selecting an object.
Remove object will remove selected object from the map.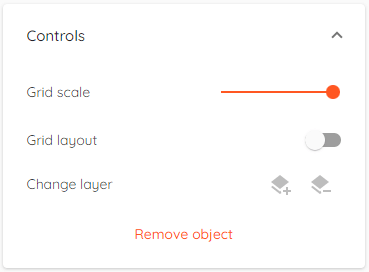 Objects such as inputs, outputs, doors, areas and cameras can be added to a map.
To add object just click on the corresponding field, select desired object and click "+" icon.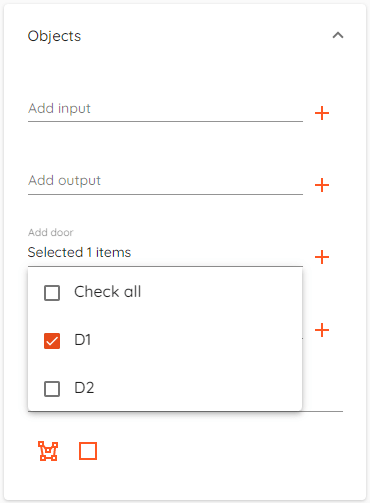 To add an security area click "Add area" field in Objects section.
Select desired area and then click on one of the options:
Free shape drawing - Click on the map to start drawing, each click marks a point. Double click to finish drawing. Finished drawing can be moved around, resized and rotated.
Rectangular shape drawing - Inserts rectangle shaped area to a map. Only width and length of the area can be modified, also can be moved around, resized and rotated.
Clicking an object on the map - menu on the right side will open with options to control selected object.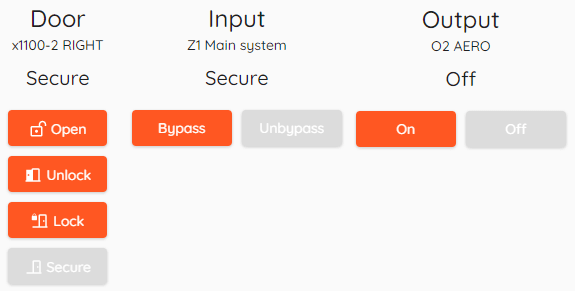 Clicking on an area will show its input states, clicking on any input in selected area menu will redirect you to CredoID Inputs section.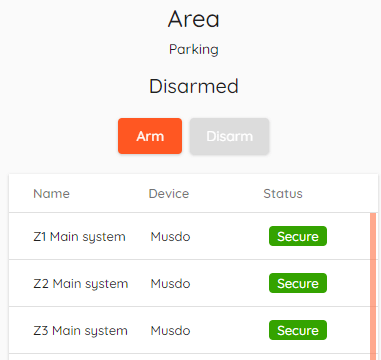 Door: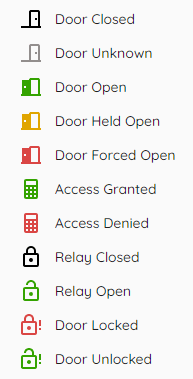 Inputs:

Outputs:

ASB Security Musdo inputs: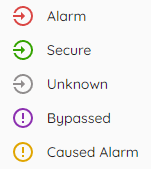 ASB Security Musdo Area (Groups) legend: