CredoID supports STid Mobile ID and HID Origo mobile credentials.
Mobile ID is an alternative to traditional ID cards, instead of using cards or fobs to access the building, the Mobile IDs are stored on the user's mobile device.
To add a new Mobile ID provider navigate to "Settings -> General -> Mobile ID"

Click Add new Mobile ID provider and select Mobile ID provider you want to set up.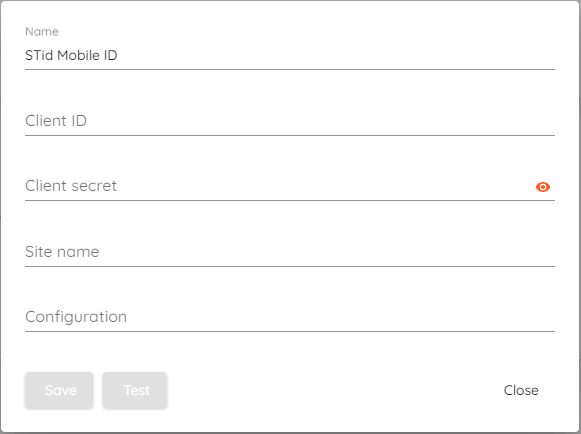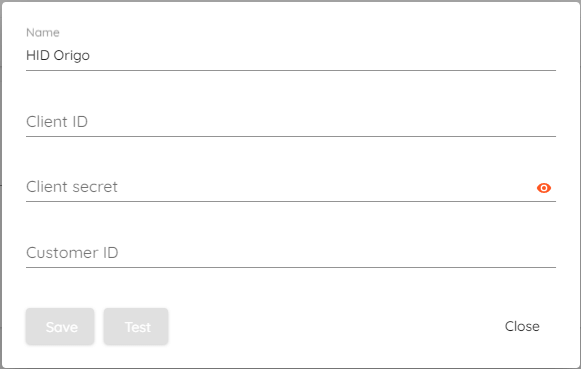 Details should be provided by corresponding Mobile ID provider.
Fill in details and then click "Save".
To check if the connection can be established press "Test".

If all the details entered are correct, your status should be Connected and amount of Credits available will be shown. You can close the window.
Saved Mobile ID providers will be shown in "Mobile ID" tab in "Settings".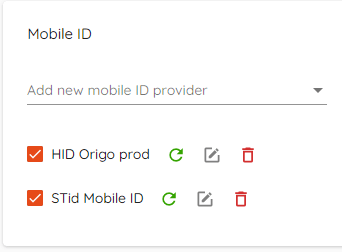 Checkbox allows you to disable Mobile ID provider.
- Check current status of Mobile ID provider.
- Edit details of Mobile ID provider.
- Remove Mobile ID provider.
To issue a virtual access card (Mobile ID):
Go to your user list which can be found in Users menu.
Select desired user from the list.
Go to "Identifications" tab and click "Identifications" tab to add a new set.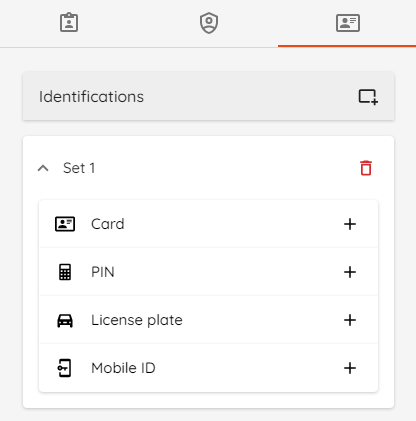 Expand the "Card" section by clicking "+" icon.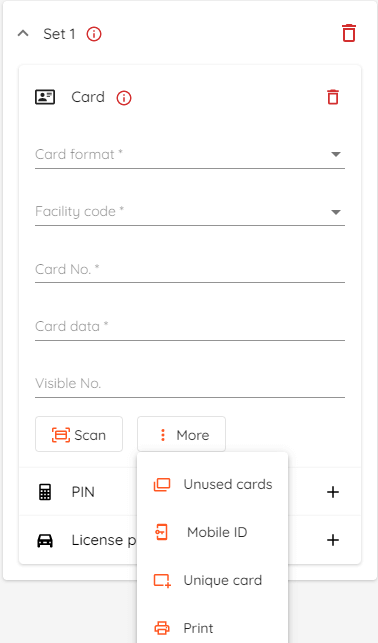 Click "More" and select "Mobile ID" from the available options.
In the pop-up window select from the list of previously configured providers.
Users first name, surname and e-mail is taken from user details, but can be changed and saved in this window.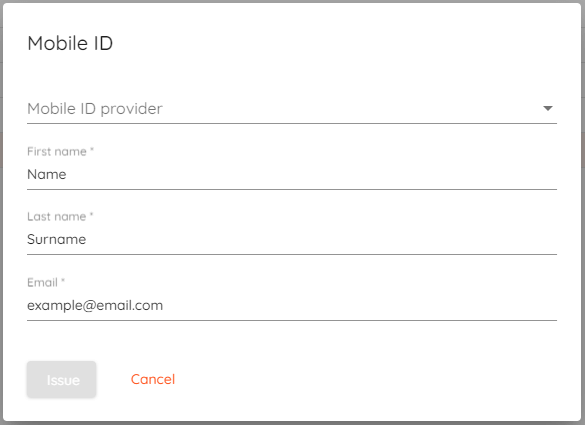 After selecting a provider and checking if user details are correct - click "Issue".
If issuance of the virtual card is successful - "Sent" message and "Save" button will appear. Click "Save", pop-up window will close.
Click "Save" once again to save card details in "Identifications" tab.
Follow instructions in your e-mail to activate issued card.
"Sent" status is shown once the card has been issued but not yet activated.

"Active" status is shown once the card has been activated.

Mobile ID status refreshes once in every 10 minutes, but card can be used straight away once activated.