Before installation, make sure your systems meet all the requirements.
Download latest version of installer from official download repository.
Extract the package to the folder of your choice.
Launch CredoID_4.x.x_setup.exe
CredoID installer might not start if there are "pending" Windows updates. Make sure you have latest Windows updates installed.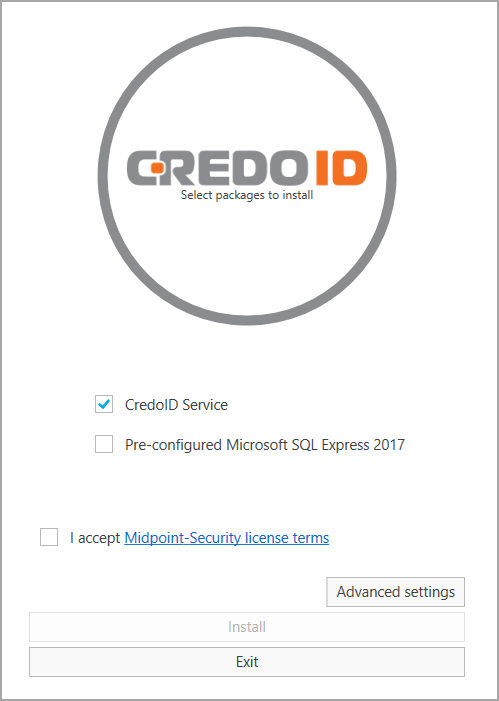 Select installation options:
Required option to install main CredoID component as a Windows service.
Pre-configured Microsoft SQL Express 2017
Check this option if you want MS SQL database server installed. It will be automatically selected when MS SQL is already present on the server workstation.
Do not select this option if you are going to use your own MS SQL server.
I accept Midpoint-Security license terms
Please read license terms before proceeding next.
Change installation location. By default it will be installed in C:\Program Files\Midpoint-Security\CredoID.
Click "Install" to begin installation.
After successful installation you can click "Launch" to start CredoID in your default browser or "Exit" to finish the setup.
After succesful installation you will be greeted with login screen.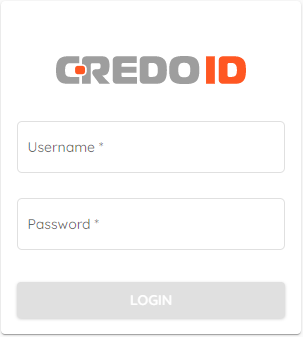 Default credentials are:
Username: admin
Password: admin
It is highly recommended to change default password immediately after first launch.
If you have chosen to install only service part and use your own database, then DB setup screen will be shown.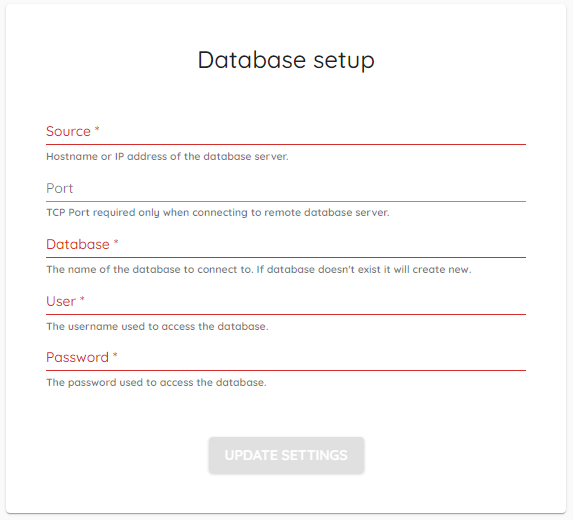 MS SQL database setup:
SOURCE : Hostname or IP address. If DB is on the same server, use .\ instead of localhost.
PORT : Port of the database, not required if default port 1433 is used.
DATABASE : Database name. It will be created automatically.
USER : User to connect to the database. dbcreator server role is required when starting fresh.
PASSWORD : User password to connect to the database.
Click "Update settings" to check connection and continue to login screen.
While upgrades are generally safe and it's very unlikely that it would result in data loss, it's your responsibility to have a proper backup of your database before performing an upgrade. Note that it's not possible to go back to a previous version of CredoID once the database schema has been upgraded.
Please contact us if you want to upgrade from version 2.X or 3.X.
The process of upgrade is very straight forward.
Download the latest version of installer from the official download repository.
Extract the package to the folder of your choice.
Launch CredoID_4.x.x_setup.exe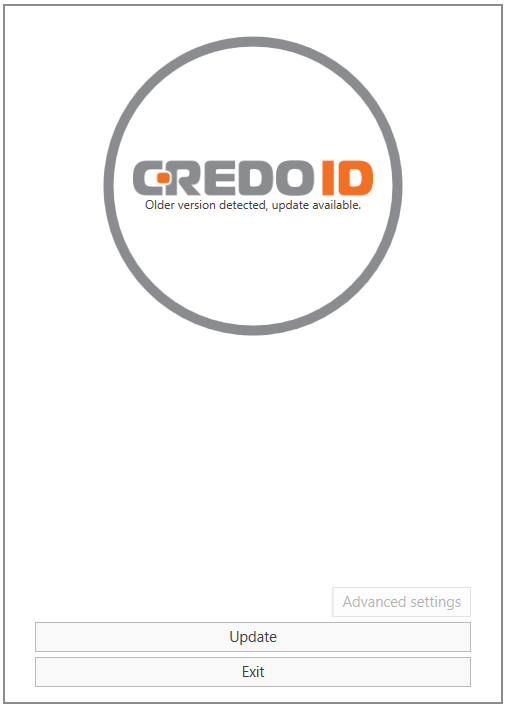 Continue with "Update" and that's it!
Launch CredoID installer or use Windows "Add or remove programs".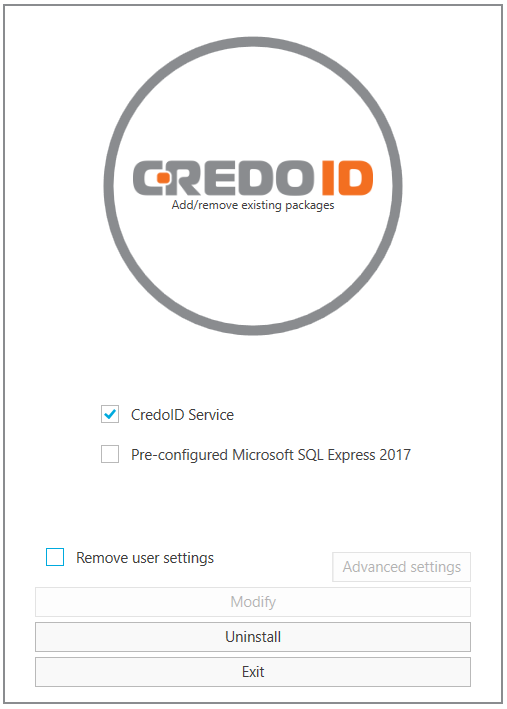 Check "Remove user settings" if you want to delete all stored settings (clean uninstall).
Continue with "Uninstall"