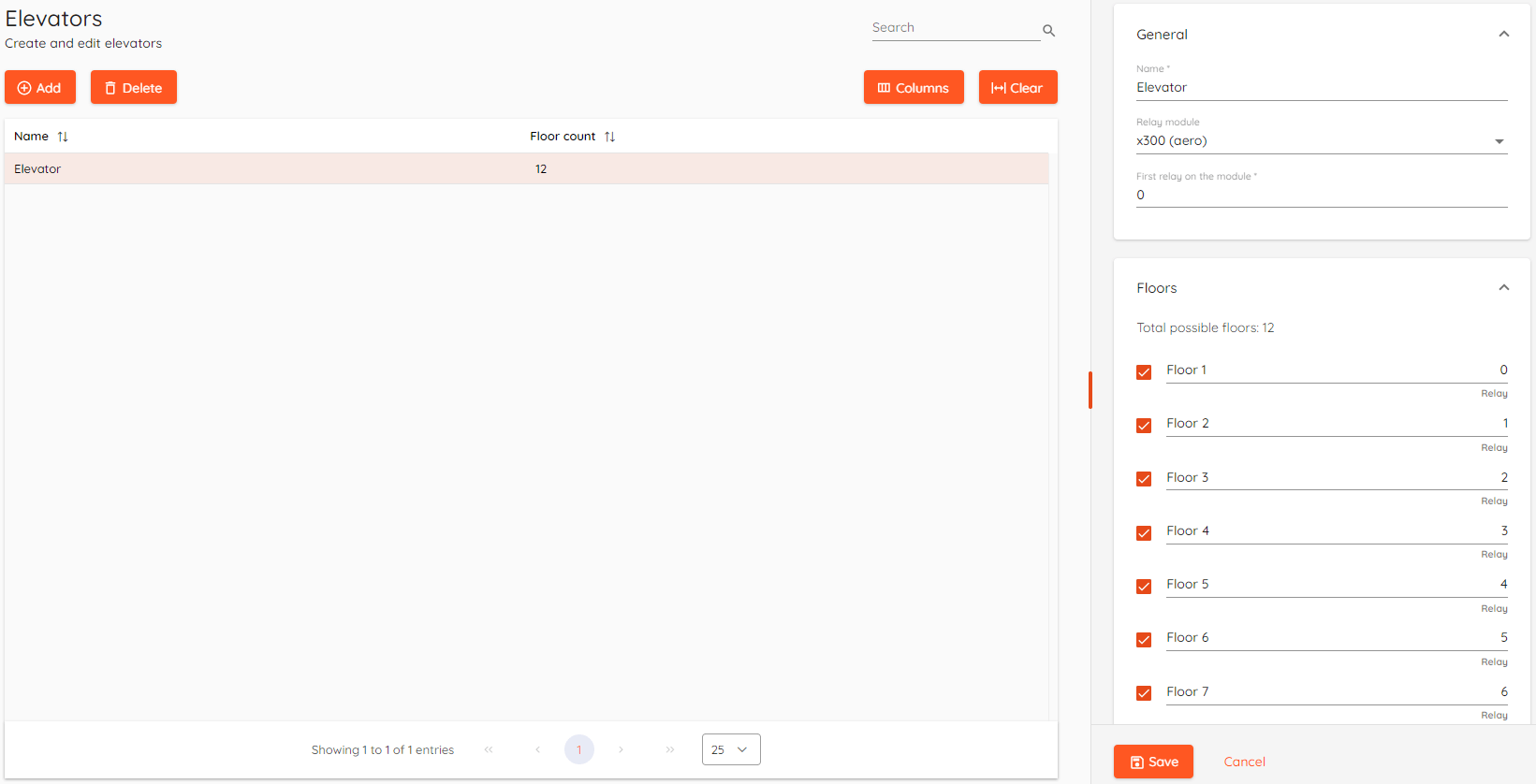 You can add and edit elevators in this section.
Elevator control is supported on HID Aero and Mercury controllers. Providing simple (only activating outputs) or input feedback (tracking user floor choice) modes, up to 128-floor elevator can be set up using single master controller and multiple output modules.
Having multiple elevators in a single object does not require to have multiple controllers, each elevator needs just a separate module. Maximum elevator floor count with 1 module is equal to available output count in it (12 in x300/v300 and 16 in MR16out).
Reader devices can be assigned to elevators in "Doors" page.
To add an elevator simply click Add button, then in the menu on the right side:
Enter elevators name.
Select relay module.
Set first relay on the module.
If a module has at least a single output created in the system then it cannot be used as a relay module.
All floors can be renamed.
Unnecessary floors (outputs) can be disabled/removed.
Maximum total possible floors equals to output count in relay module. Modules can be chained up to 128 outputs in a single elevator.